For well over a decade Kelly Nelson has been conducting drain tile research in Northeast Missouri. When he started with the University of Missouri back in 2000, farmers that served on the advisory board were primarily interested in how subsurface drainage worked in claypan soils and how putting water back through those systems impacted production.
"I worked with tile companies, contractors and equipment companies to establish a plot and conduct research on free flowing and controlled drainage on different spacings," Nelson said.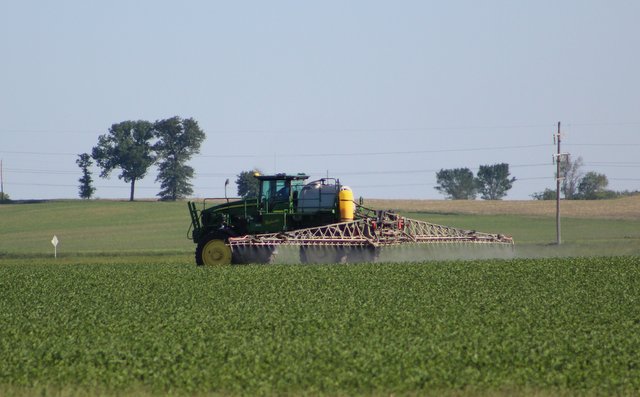 Nelson and his team have collected more than 10 years of data showing long-term production implications from different styles of drainage. More recently, Nelson has evaluated not only drainage systems, but also nutrient and fungicide management systems in conjunction to the drainage systems.
According to Nelson, when looking at nutrient management it's important to make sure you're using the best technology and following the 4 Rs:
Right Place
Right Time
Right Rate
Right Source
"With good water removal, we can match the application timing better with the plant demand rather than trying to get it all preplant or fall applied," noted Nelson.
As far as nutrient applications go, the amount of fertilizers like Nitrogen might stay the same, but increased yields will lead to better utilization and less loss when drainage water management was utilized.
Improved nutrient utilization requires timely application as well as healthy root growth and soil balance – two things we've discussed in past Science Behind the System articles. Anaerobic or waterlogged conditions cause poor root growth while more aeration in a drained field leads to more root growth, a better plant and greater utilization of available nutrients.
"If you can lower the watertable, you enhance the aeration. Roots will penetrate deeper and the more extensive root system can take up nutrients more efficiently," Nelson pointed out.
Nelson's research has also looked specifically at nitrogen removal. As yields increase, crops are going to remove more nutrients and application rates will have to be adjusted to accommodate usage.
"Our drainage systems have increased Nitrogen removal by 12- 20% compared to non-drained soil," Nelson reported.
From a management standpoint, proper drainage will:
decrease gaseous loss of nitrogen (denitrification)
give you the flexibility you need to get in the field for a timely fertilizer application
allow proper root growth and better nutrient utilization by the crops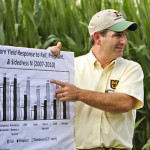 Kelly Nelson, Ph.D.
Kelly Nelson is a research agronomist based at the Greenley Research Center in Novelty, Missouri. His research is focused on increased agronomic production needs specific to Northeast Missouri. Nelson conducts applied research in forage production systems, alternative crops, pest management and tile drainage. He also collaborates with campus-based faculty, growers and industry representatives. His research emphasizes the integration of crop production systems with the economic realities of farm management.