Drainage Opportunities with Lift Stations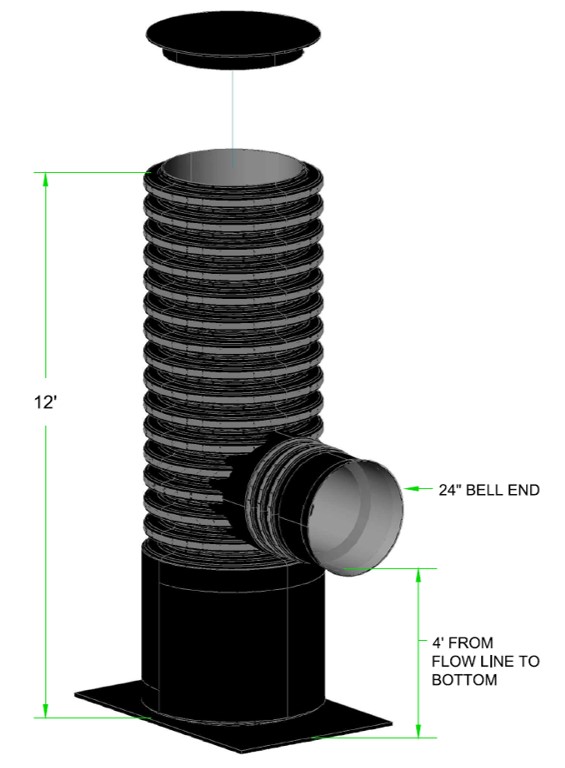 No gravity outlet available? No problem. An effective drainage system can still be installed using a project specific lift station outlet delivered by Ag Drainage Inc.
Also known as pump stations, the structures provide the "lift" needed to get drained water from the elevation of the main tile up to the surface outlet. Large capacity lines are used to store water until it reaches a set level where the submersible pump starts pushing the water up a discharge pipe. Pumps are typically operated by an electric control panel installed near the structure.
Lift stations provide the opportunity to gain more grade on system laterals and better control of the water table.
Project Profiles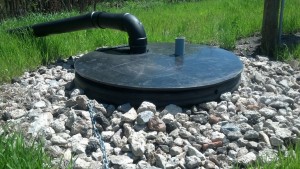 Description: Field was adjacent to an outlet, but lines came in below the level of the ditch. A 2HP pump was installed with 60 feet of 24 inch dual wall pipe for additional storage.
Acres Drained: 18
Result: The field was able to be planted during a wet spring when it wouldn't have been possible to plant without the drainage system.