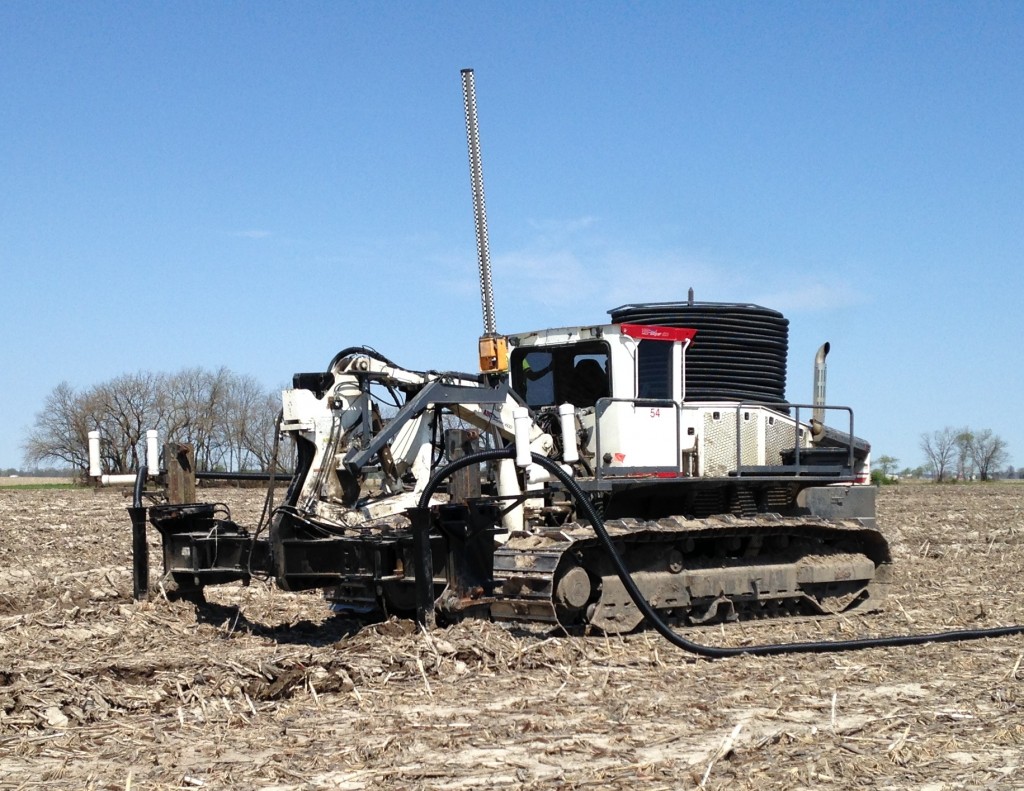 Ag Drainage Inc. is a leader in drainage research and development. One of ADI's many success stories is a state-of-the-art, dual shank self-propelled commercial drainage plow. The machine is the only one of its kind in the world.
As featured by Prairie Farmer magazine, the plow installs two and three-inch field drainage tile spaced 15-feet apart – installing two lines on every pass. ADI owner Don Colclasure believes this technology will provide a level of field performance and drainage affordability never before seen in the drainage industry.
"As good as the modern drainage systems have been, with 30 or 40-foot spacings, they may now become a limiting factor in the race for consistent 300 bushel corn," he said. "The new system we will be able to provide with this dual shank plow will help launch growers into a new, higher level of production."
An initial prototype of the plow was constructed in 2008, but the new machine is a second generation, reengineered model that can be folded for easier transportation.
The dual shank plow is mounted to ADI's custom-designed Super 600 power unit. The units are equipped with advanced grading systems that are unique to the company. The plows' heavy, wide-tracks allow for the largest possible working window and maximum productivity.
"Research and development is a vital component of our business," Colclasure said. "We are always working to offer cutting edge services and increase our customers' yields."