Veldkamp Drainage is hosting three Farm Drainage Management Workshops in Nebraska in January.
Fremont, NE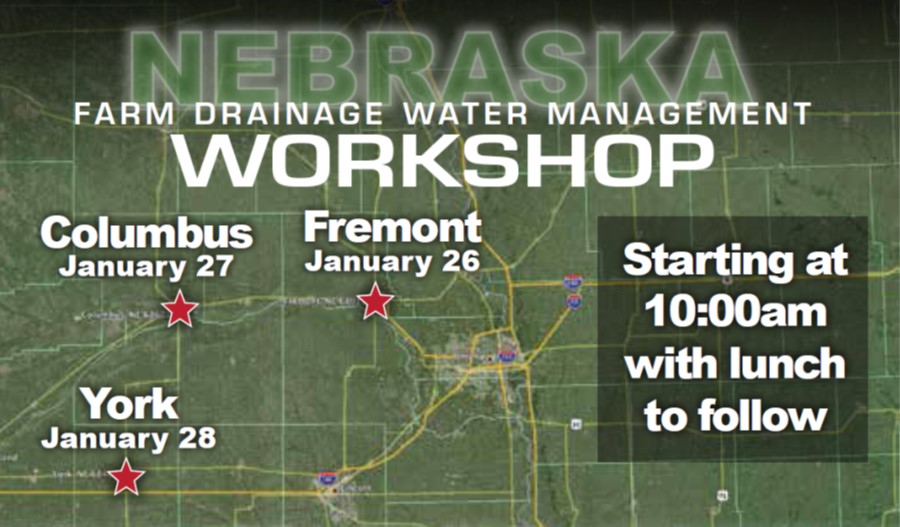 January 26, 2016 at 10:00am
Holiday Inn
2415 North Lincoln Ave
Columbus, NE
January 27, 2016 at 10:00am
Ramada Inn
265 33rd Ave
York, NE
January 28, 2016 at 10:00am
Chances "R" Restaurant
124 W 5th St.
These workshops give growers an opportunity to learn about pattern tiling and its return on investment. It also dives into yield based pattern tile design and all the factors that go into that, including lateral spacings.
Each workshop begins at 10:00am with lunch to follow. Please RSVP by Friday, January 22, 2016.